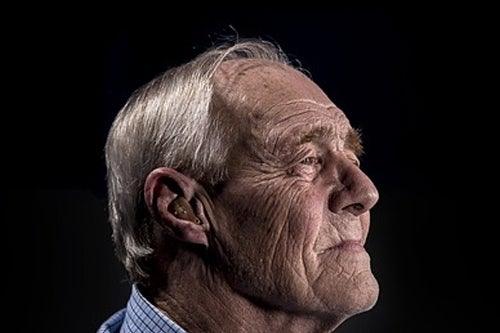 Can green tea really reduce the risk of Alzheimer's Disease?
The results of a longitudinal study  of 957 Chinese seniors that began in 2003 were published in the peer reviewed scientific journal The Journal of Nutrition, Health & Aging in December of 2016. The study concluded that drinking tea regularly lowered the risk of cognitive impairment by 50% for the general population, and by as much as 86% for those seniors with a genetic predisposition to developing the disorder. That's huge news!
The study did not identify specific components in tea that caused the effect. "Our understanding of the detailed biological mechanisms is still very limited," stated Assistant Professor Feng Lei from the Department of Psychological Medicine at the National University of Singapore. Professor Lei went on to speculate that bioactive compounds in tea leaves such as catechins and theaflavins caused the reduction in dementia documented in the study.
Matcha drinkers benefit from higher concentrations of these compounds than other tea drinkers because they consume the entire tea leaf. With matcha tea the entire tea leaf is ground to a fine powder and dissolved in water.
This Finding Corroborates Earlier Work
The findings documented by Professor Lei's study echo a much earlier study released in 2006. That study focused on over 1,000 Japanese participants all aged 70 or over and specifically focused on green tea. It found that higher consumption of green tea is associated with a lower prevalence of cognitive impairment in humans.
That study was conducted because the researchers found ample evidence of the beneficial impact of the bioactive compounds found in green tea on animals, but found no human studies. The 2006 study asked participants how many cups of green tea they consumed each day and measured their cognitive functions. This approach is valid, but is less robust  than Professor Lei's longitudinal study which tracked participants over a number of years.
Both studies suggest that a simple change in lifestyle from drinking coffee to drinking green tea can have a major change in the likelihood of developing dementia and Alzheimer's disease. This is remarkable news, given the significant problem that these conditions represent for aging baby boomers. It caused us to wonder why these studies are not widely reported.
Washington Post Story
In 2008, the Washington Post reported on a highly detailed scientific study conducted in Germany. The purpose of the study was to identify the biological mechanism that caused the results shown in the 2006 study. Researchers found that EGCG, an antioxidant in green tea, was a potent weapon against plaque in the brain, a leading suspect of the cause of dementia.
The report quoted Greg M. Cole, a neuroscientist at the Greater Los Angeles VA Healthcare System, and associate director of the Alzheimer's Disease Research Center at UCLA David Geffen School of Medicine. He was impressed by the results, and stated flatly that because EGCG cannot be patented by pharmaceutical companies there might not be enough investment to conduct clinical studies of this impact. This is a remarkable statement with profound implications for public health policy statements regarding the impact of green tea on dementia.
We certainly believe that the studies which show how green tea helps prevent dementia are worth noting, and would welcome more research by the US government into this issue. While we wait for that, we'll enjoy a delicious cup of green tea.