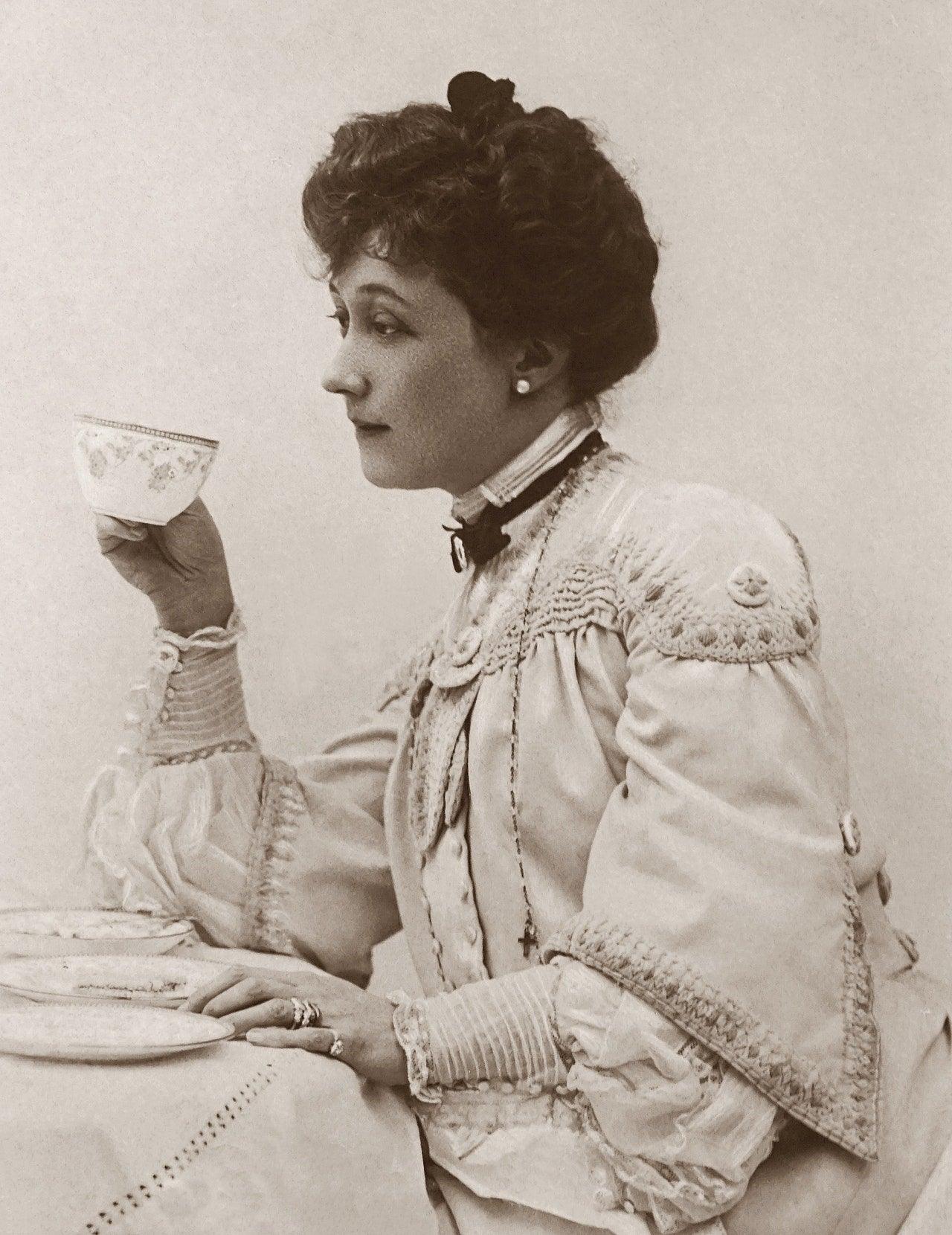 If you love your cup of freshly brewed tea, whether it's a traditional English Breakfast, a refined Earl Grey or a relaxing Chamomile, there are certain rules of etiquette in when and how to drink it! At UEndure, we thought we'd investigate how to take afternoon tea like the Brits!
That's not to say you shouldn't carry on brewing your pot in the morning with breakfast, or make yourself a refreshing mint tea mid-morning, but there's something thoroughly British about that afternoon cup of tea. 
Tea drinking is a ritual that's been practiced in Great Britain for over a thousand years, thanks to ancient monks from Tavistock in Devon, England. The monks lived in the Abbey in Tavistock and they used to eat bread, clotted cream and strawberry preserve mid-afternoon. Later on, this ritual was adopted by royalty and nobility who would add in tiny pastries or grand cakes – and today, every fine hotel in the UK serves afternoon tea!
When To Take Tea
In the United Kingdom, tea is normally on the menu between 3.30pm to 5.30pm, although traditional tea-time is 4.00pm. It's the preferred drink all day long with 52% of people drinking it as their beverage of choice. In the US, tea drinking has grown by 20% since the millennium, the younger generations enjoying it the most (source Forbes). Us Americans enjoy our tea at a similar time to the Brits from 3 to 5.00pm but.....
What To Serve With Tea
If you do serve afternoon tea, do you know exactly what to make to go with your favorite cup? You might be familiar with the Brit's scones with jam and clotted cream, (see our post on afternoon tea parties) and their "finger" sandwiches (which are small, rectangular shaped sandwiches without any of the crust), but did you know our British friends normally add a cake plate with tiny delicate and dainty pastries as well?
Incidentally, they never refer to afternoon tea as high tea – another British colloquialism which actually refers to supper. High tea is a meal taken later on in the afternoon, and many British households today call their supper "tea" which is a shortening of high tea.
In old times, people would differentiate between afternoon tea and high tea by calling afternoon tea "low tea" but if you're visiting the UK, the term isn't used today. In fact, these days afternoon tea should always be referred to as…well, afternoon tea!
The Scone Debate
Interestingly there's always been a long debate on how to prepare scones! In the UK, scones are normally freshly baked, and should be served warm with jam and cream.
There's really no "right" or "wrong" way to prepare a scone, but 57% of Brits say it's jam first and cream second, with 43% saying it's cream first with jam on top. However you serve yours scones, they are absolutely delicious!
Serve It With Gusto!
If you want to serve afternoon tea properly, you need pretty china and a good quality hand blown glass infuser. This is essential in brewing loose leaves. Fine bone china or bone china is used in all the British establishments and teamed with a cake plate full of dainty pastries looks fabulous! By all means choose your favorite flavor, but traditional British afternoon tea is usually an Earl Grey. 
Brew your tea as you desire and if you are having tea with milk, fill the cups with a dash of milk first (another British custom). When the tea is brewed, add it to the cup. For those of you who want to know why, it's simply because in the old days, poor people used to have cracked and chipped cups and adding hot liquid to these cups would encourage cracks so they would put the cold milk in first and then add hot tea – this stopped breakage.  However, wealthy people tended to have better quality tea services so they would put the milk in last!
Always serve the savory food first. Here are some thoroughly British ideas:
Cream cheese with cucumber
Smoked salmon with butter
Chicken
Egg mayonnaise
Anchovy paste
You could serve crumpets or toasted teacakes (muffins) at this stage too – both should be lightly toasted in the oven and then smeared with butter and jam if you like!
Let Them Eat Cake!
Once the savories have been enjoyed it's time to bring out the scones and pastries! Don't forget tea plates, tea forks and tea napkins.
If you don't want to serve individual pastries why not bake a traditional Victoria sponge? This cake is named after Queen Victoria who adored it, it's two simple sponge cakes basked in two shallow cake tins. The sponges are left to cool and then filled with buttercream and jam, sprinkled with icing sugar and served.
However you serve your tea, kick back and relax – there's something very refined and elegant in a cup of tea, no matter the flavor or the time of day.