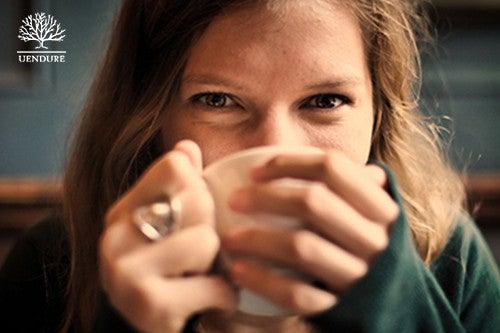 Tea is a daily tradition that everyone can learn to enjoy. Plenty of tea varieties and flavors are available to please anyone's taste. In order to enjoy a perfect cup of tea, understanding the proper way of steeping tea is a must.
Here are some helpful tips to help you learn about the perfect cup of tea:
Use Pure Water – It can be very tempting to use water from the tap, but to gain the best flavor, it is paramount to use purified water. The more pure the water is, the better the tea will taste.
Type of Tea – Next, it is important to know the type of tea you will be brewing in order to get the best outcome and wonderful flavor. The type of tea will determine the length of steeping and the temperature of the water. White and green teas require shorter steeping times with water temperatures below boiling. Oolong and black teas can be steeped closer to boiling and for longer periods of time. One of my favorite flavors from my youth was Orange Spice Tea. That was way before I knew so many options existed.
Kinds of Tea – Typically, there are five different categories of teas to choose from: white, green, oolong, black and herbal. The most common is green quickly followed by black. Trying and learning each one will help you choose the right tea for the perfect moment of your day.
Steeping Method – Here are some of the options used for steeping: tea infuser balls, tea infuser bottles, tea baskets, special tea pots, or tea bags. If using bags, look for those which hold large, whole tea leaves. Those with whole leaves are higher in quality and will provide a much better flavor outcome.
Strength of Flavor – Depending on the tea you are using, you will typically need one to two teaspoons of tea leaves. If trying a new tea, it is recommended to use one teaspoon for the first cup and add more as needed. The more tea, the stronger the taste.
Water Temperature – Depending on the type of tea being steeped, the water temperature will vary. Boiling water allowed to cool for two minutes is recommended for black and oolong teas. Boiling water allowed to cool for four minutes is ideal for for white and green.
Timing Needed – Steeping times will vary depending on the type of tea being used. For green teas, herbal and white, steeping times can be very short. Start off with thirty to forty-five seconds of steeping and adjust from there. Oolong and black teas will typically require at least a few minutes of steeping. Check for the level of desired flavor, and adjust accordingly.
Be Flexible While Learning – Learning to make the perfect cup of tea can take a little time. Each individual will prefer a different taste. Some like their tea strong, while others like it weak. The more you practice, the better your tea will taste.
Enjoying the perfect cup of tea can be a delightful part of your daily life! Now is the time to sit down and enjoy this cultural tradition!